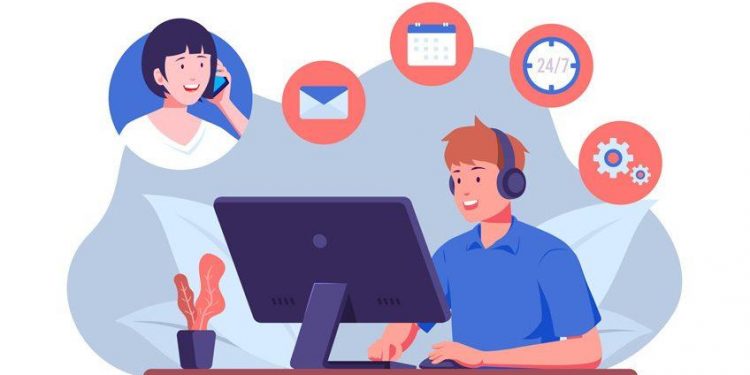 Call center training solution
It might get hard for companies to keep up with growing customer demands. Customers want businesses to provide consistent speed and great customer service. Call center telephony solutions are popular among enterprises for this reason.
Businesses use call center software to get the features they need to compete in today's market. Call center telephony solutions let you provide excellent customer service, streamline workflow, boost productivity, and more.
Different businesses have different requirements. Call center telephony solutions have their own set of features and capabilities. Each call center telephony solution demands different priorities, service levels, and agent training. So using the wrong call center telephony solutions for your organization might lead to a significant loss.
What can you do to ensure you don't make this critical error?
There is no bad call center software. It is the way you implement them. Below are the most popular call center telephony solutions and the pros and cons of each solution.
Customer Relationship Management (CRM) Software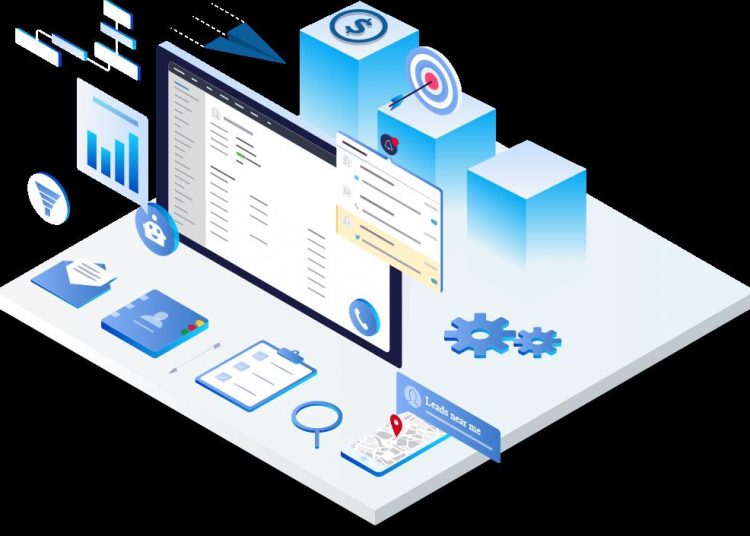 CMR
Customer relationship management software is a necessary call center telephony solution for businesses. CRM allows you to collect and maintain all customer information in one place. This call center telephony solution automatically saves and stores all interactions between a customer and your business.
The advantages of CRM software include automated data entry, streamlined sales activities, automating repetitive tasks, and smooth collaboration.
The drawbacks of CRM call center telephony solutions are costly deployment expenses and dependent on proper setup.
Predictive Dialer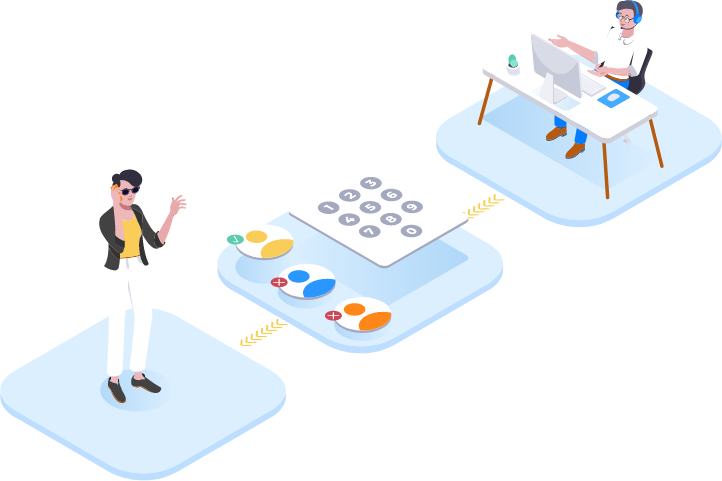 Predictive dialer
A predictive dialer is a call center telephony solution that makes multiple calls simultaneously. Each call is counted because of the filtering. It filters out busy signals, voicemails, and disconnected numbers.
The biggest advantage of a predictive dialer is that it frees up your agent's time listening to unanswered calls, busy phones, and prerecorded messages.
Cons of predictive dialer are limited compared to its pros. The biggest con of this call center telephony solution is that it can't leave voicemails, so the system might attempt to connect the call several times.
Interactive Voice Response (IVR)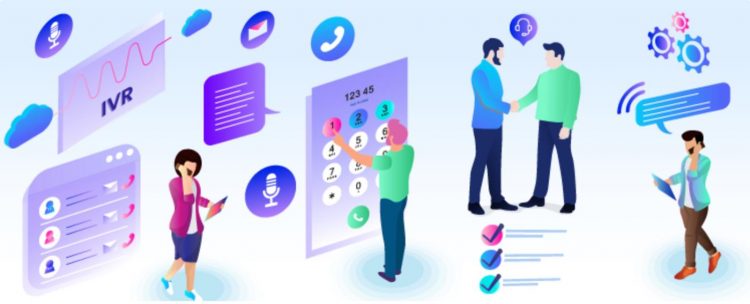 IVR
IVR is an automated voice menu system that helps connect callers to correct agents based on their needs. Businesses can interact with callers in two ways using IVR. One is with a keypad, and the other is through voice which uses AI-based voice recognition software.
The biggest benefits of the IVR system are reduced costs and lead conversion. With IVR's built-in menu, you can accurately route calls to the right agent. This results in customers getting their issues resolved quickly and appropriately.
The IVR system's main drawback is the length of the menus. The IVR menu can be too long at times. A standard IVR menu shouldn't have more than four options. Customers want to get their issues fixed fast. Listening to lengthy menu options can easily frustrate them.
Call Recording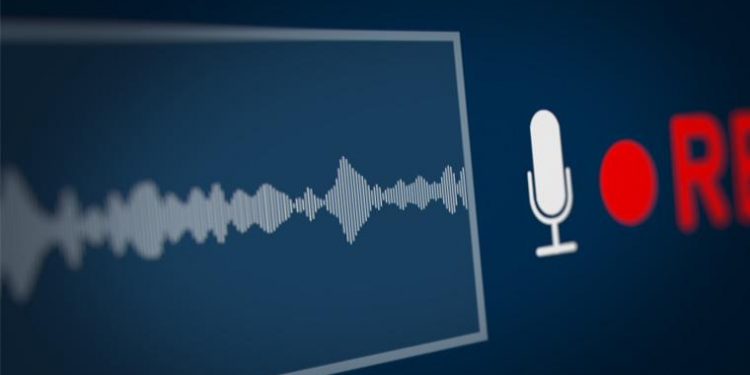 Call recording
Call recording software records all phone calls at your business. Businesses use this call center telephony solution to train recruits and as evidence in case of a customer and a business dispute. There are, however, pros and cons of call recording software like all technology.
There are several advantages of call recording software. Quality control, performance reviews, improved customer satisfaction, and reduced liability are the key advantages of this call center solution.
The biggest disadvantage of this call center telephony solution is the security concern. There will be confidential and sensitive information being recorded and saved. Ensuring data security and privacy is important for both the business and customers.
Call Center Analytics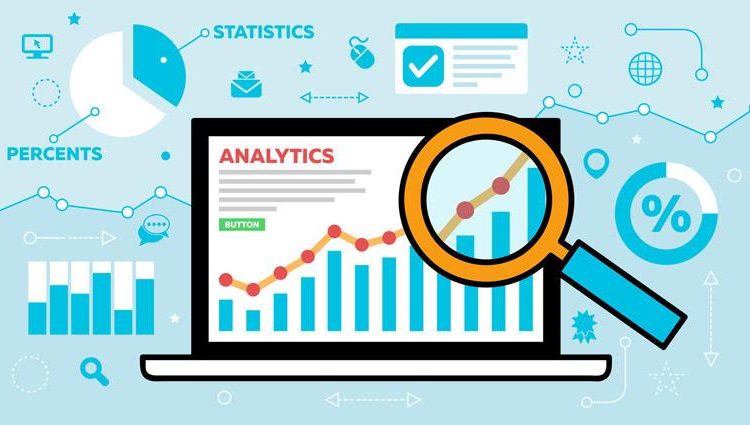 Call center analytics
Call center analytics covers a variety of tools and processes to improve and streamline customer service by analyzing data. It ensures smooth operation, and customers have easy access to support. It monitors, understands, and tweaks the service stands of a business.
The many advantages of call center analytics allow you to be more proactive instead of reactive. With a detailed view of your business performance, you can address any issues before it happens. This results in reduced negative customer experiences.
However, there are still major drawbacks to contact center analytics. Customers still prefer to interact with real people. Human intelligence is important because this call center telephony solution can't pick up on the nuances of human discussion and emotions.
Completely relying on call center analytics can result in dissatisfied customers due to a lack of human interaction.
Omni-Channel Solution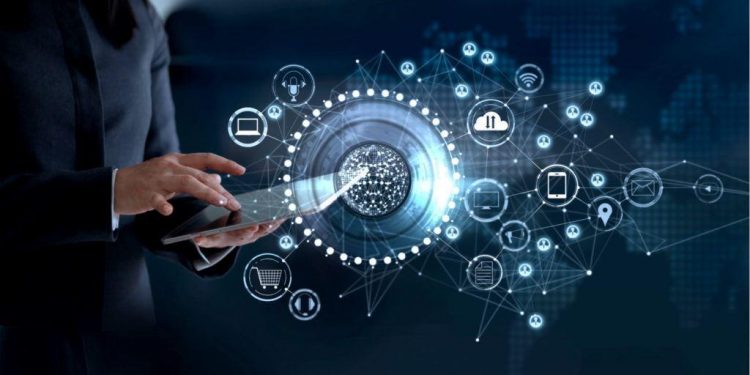 Omnichannel solution
The omnichannel solution enables information integration across multiple channels to enhance customer experience. The information keeps integrating on all communication channels without customers repeating their information. This results in a consistent and organized way of engaging with customers.
The biggest advantage of omnichannel solutions is that customers spend more time and money on your business. Engaging with customers on multiple channels leads to increased web traffic, which helps in more sales.
The biggest disadvantage of this call center telephony solution is that it relies on open communication. If different software doesn't "talk" to each other, omnichannel won't work. Creating a communication plan and implementing IT systems across all channels is important to optimize this solution.
Business Tool Integration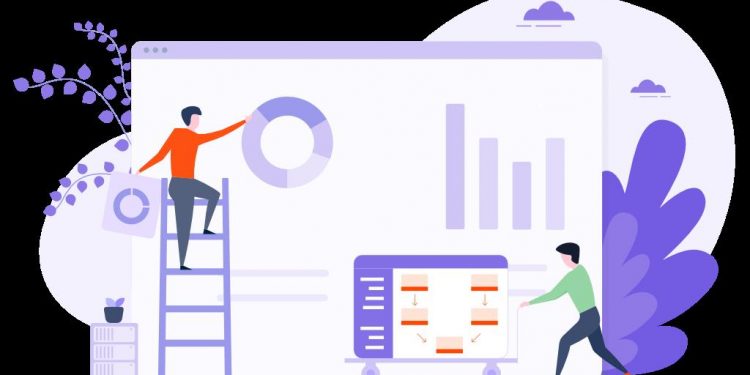 Busines tool integration
Integrating business tools with call center telephony solutions is a must for businesses. The most common business tools are CRMs, help desks, and marketing software. With this integration, you can collect all the information about customers.
Information gathered includes purchase history, chat transcript, account details, and more. This way, you can offer personalized customer experiences.
A significant benefit of integrating business tools is improved management and analysis. It can be tough to examine how your business operates with various programs. You can receive a complete picture of how our company is going by integrating business tools. This will assist you in making sound business decisions.
The key disadvantage of this solution is the security risk. Having numerous programs rather than one integrated system is better. A hacker can easily access all of your data if your business tools are integrated.
System integration makes data more vulnerable with all the channels through which data flows from one program to another.
Conclusion
Each technology has its pros and cons. There is no bad or good software, but it is how you implement them. That is why choosing the best call center telephony solutions for your business is critical.
Before investing in call center solutions, you need to understand your current and future business needs.
Want to talk to experts? Contact Aavaz FreePBX.
Aavaz Free PBX is the leading call center solution provider. You will get customized call center solutions based on your current and future business needs. Aavaz is your one-stop-shop for all your telephony needs.