Online gaming is getting huge popularity in recent years. Along with the development of interesting games, companies are making numerous products to make the gamer's life easy and more interesting. One such thing is the Gaming chair.If you are also a gamer and want to buy a gaming chair but have no idea about how can you choose the best gaming chair. Then, We have compiled a list of the things you should make sure of while buying a gaming chair.
How to choose the best gaming chair in India?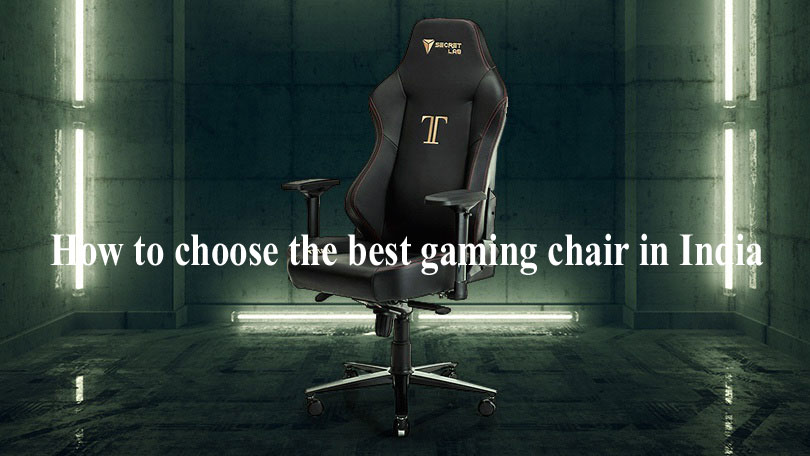 No one wants to invest money in a chair that is not productive and good at performance. So, to make your struggle for finding the best gaming chair in India a little bit simple, We have created this list of essential things you should check before buying a gaming chair for yourself.
Choose an Ergonomic chair, Simply it means choosing a gaming chair that helps you to maintain proper posture Supports movement, and reduces the probability of back pain, which usually happens when shitted on a chair for long. So, You should go for a chair that perfectly fits your body dimensions, you should check arm length, back angle, and the height of the seat of the chair. It should have good lumbar support. It should have a curved backrest to upper back and neck support.
You should check the quality of the gaming chairs as no one wants to invest money in a chair that cannot last long or breaks easily. One way of checking quality is to check the chair's frame. You can go for a steel or any metal frame gaming chair instead of wood or plastic frames as they are less durable. Checking the chair's base is also important. You can choose a gaming chair having almunium bases instead of nylon which breaks easily.
You should always check the quality of the leather used in a gaming chair. Gaming chairs made up of real leather is very pricey but you can go for PU leather, it is not very expensive at the same time its durable. You can also find chairs having synthetic webbing or microfiber too but PU is better than all of them. You should always choose the cheers having breathable leathers, as it will help you in the month of summer and your chair will be sweatproof.
Conclusion
It's not a hard and fast rule that only a gamer needs a gaming chair. It can also be used by office workers to boost their productivity or who work from home. You can use these chairs to reduce back pain and manage posture instead of using a normal chair. X Rocker, DXRacer, and Secret Lab are the best gaming chair brands available in India. Thank you for staying connected with us till the end. I hope, you found this information regarding the selection of the best gaming chair useful. Stay connected with us for more information. Thank you.